Enjoy the freedom & protection
of Australia's best motorcycle
roadside provider
Welcome to Motorcycle Assist Australia, your motorcycle roadside assistance and recovery specialists. We offer affordable 24/7 Australia wide protection for your pride and joy across our two assistance packages giving you confidence to enjoy the freedom of the ride.
Standard Assist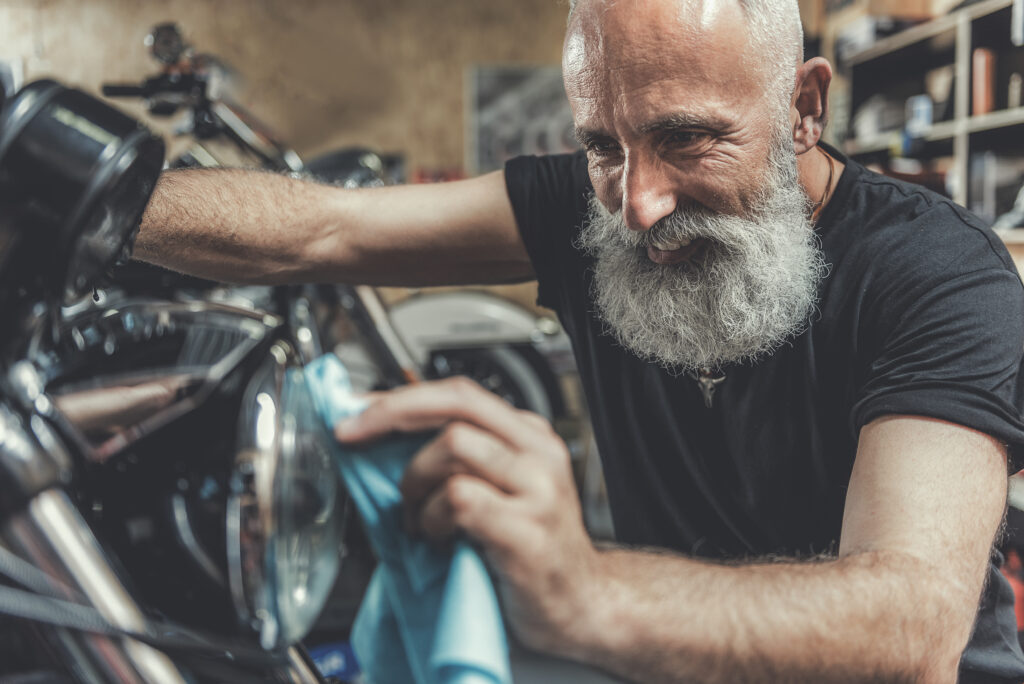 Our Standard Assist plan covers you 24/7, 365 days a year for breakdown and assistance coverage. This includes 20km of metro and 50km towing. Covers you for 2 callouts per year.
Premium Assist
Our Premium Assist plan covers you 24/7, 365 days a year for breakdown and assistance coverage with the addition of emergency accommodation for accident and/or breakdown, hire car, unlimited towing km's and unlimited callouts.
Your MCAA roadside assist policy covers a broad range of bikes from Sports to Electric, Scooters & Vintage, Club registration and even Motorcycle Hire. As we provide our members with roadside assistance Australia Wide, we don't even mind who is riding the bike and as a bonus, memberships may be registered under the name of an individual, company or an organisation depending on your needs.
What's included in your roadside plan:

Australia Wide Coverage
We provide Australia Wide Coverage including Tasmania 24/7, 365 days a year

Flat Tyre
We will transport your bike to the nearest repairer to help get you back on the road

Flat Battery, Jump Start or Battery Replacement Service
We will jump start your bike or if necessary, replace the battery at your expense

Emergency Fuel
We will deliver sufficient fuel to enable the motorcycle to travel up to 50km or to the nearest service station

Breakdown Tow
We will provide free towing up to 25km round trip in metro areas and up to 50km round trip in regional areas

Accident Assistance & Recovery
Have the peace of mind knowing that we can assist you in organising accident related recovery should you require it. This will be at the members expense and payable upon request.
With our Premium Assist Plan also including:
Breakdown Accomodation
Breakdown Car Hire
Trailer & Sidecar cover included
Unlimited Callouts
Unlimited Towing to Nearest Licensed Repairer
More than just roadside assistance:

Our relationship with the NSW Motorcycle Council means that your purchase of a MCAA roadside assist policy will not only protect you in the event of emergency but will also help the NSW Motorcycle Council continue its support of Australian motorcycle riders nationally. This contribution allows the Council to continue its vital research into motorcycle safety, to actively promote motorcycle riding as a viable transport alternative and to act in riders best interests when working with State & Federal agencies on issues related to motorcycling.
For more information visit the NSW Motorcycle Council website: https://mccofnsw.org.au/ or check out our MCCNSW page.

MCAA have also partnered with Moto Insurance (QBE) to provide a competitive insurance pricing as we understand that the last two years have been tough and we would like to take this opportunity to support our fellow Australians when they need it most. With fast quoting and a price beat guarantee Moto Insurance are a great option when considering the protection of your bike.
You can save on either insurance at motoi.com.au or with roadside assistance right here, the choice is yours!
Terms & Conditions:
Roadside Terms and Conditions and limits apply on the services provided. Please read the terms and conditions before deciding whether Motorcycle Assist Australia roadside assistance is right for you.