Helping Australian riders
get back on the road

Standard Assist only $49.00 per year
Our Standard Assist package covers you 24/7 365 days a year for breakdown and assistance coverage. Have the peace of mind knowing that should you get into trouble, you can call us anytime on 1300 952 500.
We protect you with: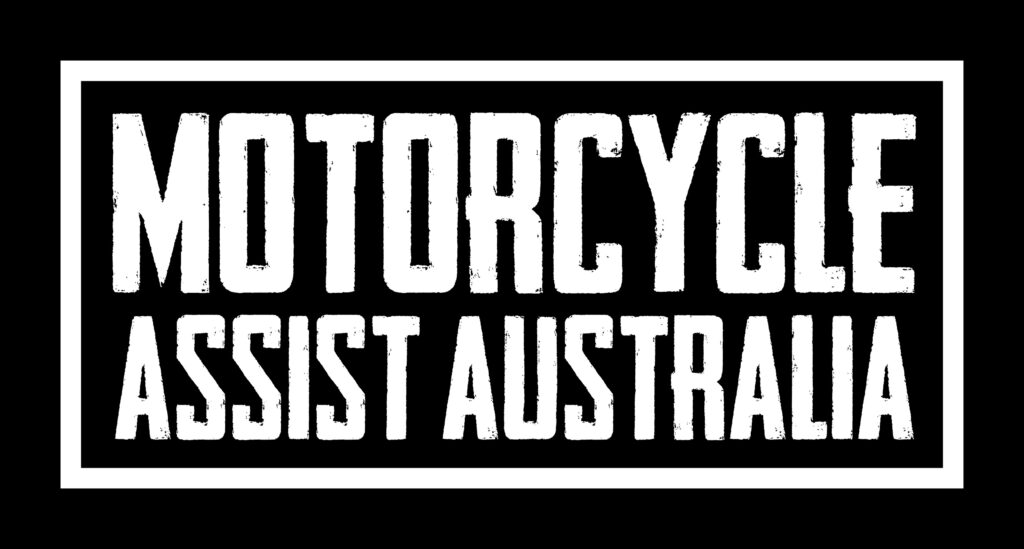 Australia Wide Cover
Accident Assistance & Recovery 24/7 365 Days
Jump Start or Battery Replacement
Roadside Assist 24/7 365 Days
Emergency Fuel
Flat Tyre
25 km Free Metro Towing
50 km Free Regional Towing
2 Callouts Per Year
Standard Member Benefit Limits:
Two callouts per year limited to one callout per breakdown towing included, towing capped at 25km round trip in metropolitan areas, and 50km round trip in regional areas. If your motorcycle needs to be transported any further you will be charged with the excess towing charges and will be at the members expense.
Any additional motorcycles added to your standard assist membership have an additional 2 free callouts per year with one callout per breakdown.
Unused callouts cannot be carried forward into following year.
Please refer to our Terms & Conditions for full details.
Roadside Assist Contact Information:
We suggest you enter the MCAA roadside assistance number 1300 952 500 into your mobile phone in the event that you need us. Upon registration with MCAA you may access your account details via the member portal. If you have not received purchase confirmation, please check your email spam folder.
Motorcycle and Scooters Unacceptable Risks
Roadside assist is not available for following makes and models;
Alfer, Arqin, ATK, AJP Motorcycles, Beta, Braap, Gas Gas Enduro & Motorcross, Fin Scooters,Hunter Spyder All Models, KTM Enduro & Motorcross Models, Husqvarna Enduro & Motocross, Kawasaki Enduro, Yamaha Enduro, Suzuki Enduro, Honda Enduro Including Motorcross Models, Grand Milano, Ikonik Scooters, Mcskuta, Motobella, Muz, MZ, Nippi, Polaris farm bikes or 4×4, Razor by E-Ton, Sachs, Scorpa, SCP, Secma, Shelung, Sherco, SYM Scooters, Skyteam Ace, Sol Invictus All models, TGB, Thumpstar, TM, Vertemati, Torino Scooters Cruisers & Cafe Racer, VOR, Zongshen, Zoot, CF Moto, CCM, Coyote (Yianshi), Daelim, Derbi, Eagle Wing, EVT, HM, Hunwick Harrop, Hyosung, Italjet, Jawa, Jianshe, Jiajue, Kazuma, Laverda, LEM Motor, Loncin, Longjia, Malaguti, Pagsta, QJ Flash Scooters, or any motorcycle or scooter manufactured in China under a Chinese brand.
Excludes Motorcycles;
Not imported by the Manufacturer and/or Australian Distributor
With extreme modifications from manufacturer's original specifications.
Having been used or tested in preparation for or participation in any form of motor sport.
Registered or unregistered enduro motorcycles all makes and models.
Two stroke or 4 stroke motorcycle engines road and off road that are agricultural ATV's, trial, motocross or competition motorcycles.
If your motorcycle meets the above criteria, Motorcycle Assist Australia is unable to provide roadside assistance membership however, should you require recovery or a tow please contact 1300 952 500 and we can help arrange assistance, though this will be at your expense and payable upon request.
Motorcycle Assist Australia P.O Box 1626 Bowral NSW 2576 Australia. ABN: 12 631 227 597